On my lunch break, I needed to take a walk down to the post office to get a package that I missed delivery on and few books of stamps for Christmas cards.  So of course, I packed up the camera bag (Panasonic G3, Pana 20mm,  Oly 45mm) and off I went.  After the post office, I meandered around downtown Scottdale.  Since downtown consists of 1 main street 2 blocks long, it didn't take much time at all.  I wasn't really seeing anything of interest until I detoured down an alley.  Right in front of me, there it was.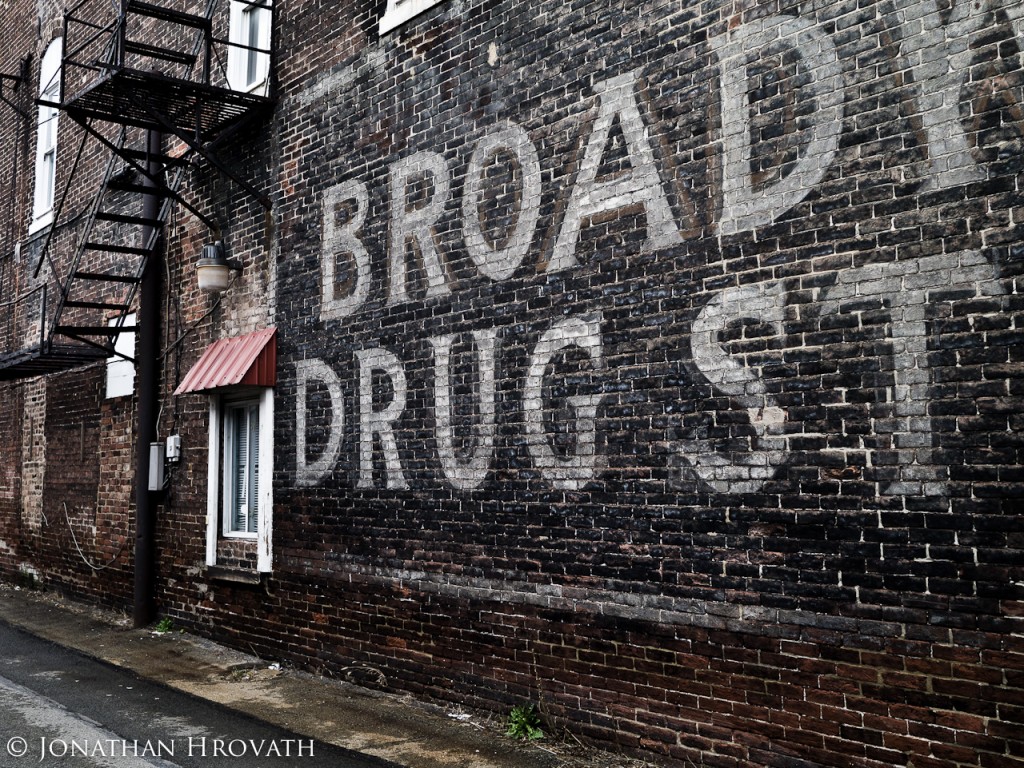 I've walked past this numerous times, but never really stopped to look at what was there.  Everything just clicked into place.  Looking a bit further and I found this.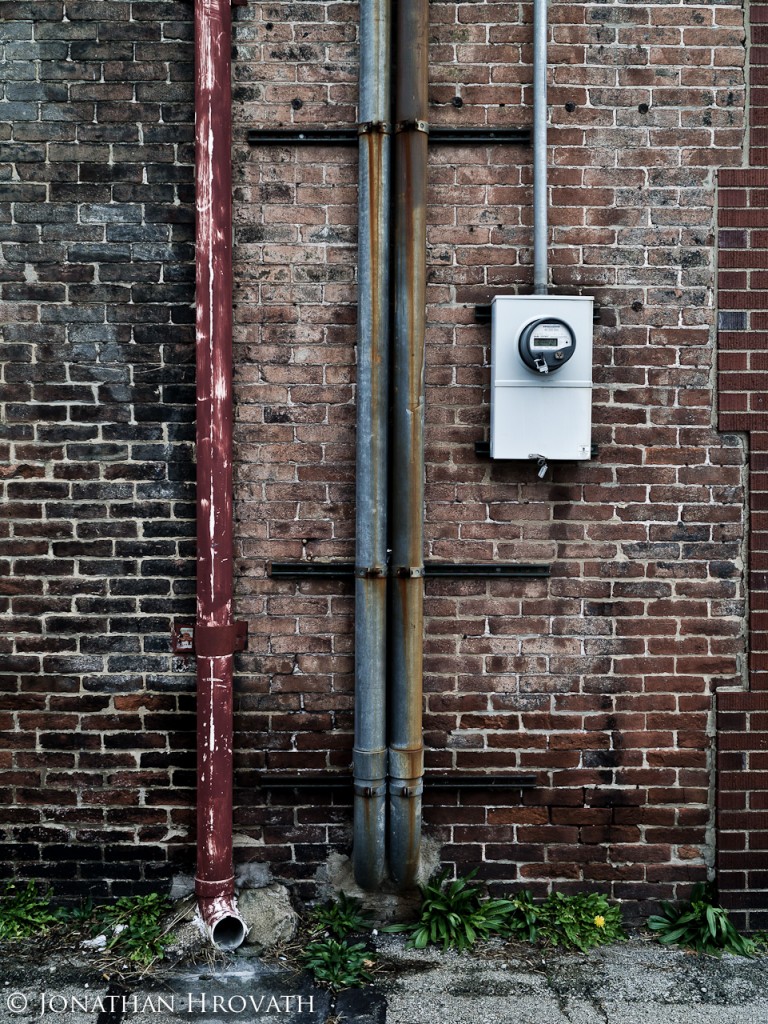 Having exhausted all of my free time, it was time to walk home and get back to work.  When I got there, I found this waiting for me.  I don't think the cat moved since I started work at 7.