With the weekend about over and the rest of the family in bed, I'm sitting in my lounge chair and going over some of the pictures from the weekend.  There weren't many to go through, as I have been trying to be very selective about what pictures I take and even more selective about which ones are actually kept.  It's not about quantity, but quality.  Some have asked how I get the shots and that I must be very lucky or very good.  I normally respond with I'd rather be lucky than good and I don't think I'm either.
A different thought came to mind though, it's really about being ready.  The 3 shots below are all pure candid photography while either walking, visiting or playing in the backyard.  None of them were set up or the subjects coerced into the pose.  These are the result of two important things, having a camera on hand and being aware of what is going on to capture the moment.  Now that my daughter has found out the wonders of being outside (gotta love the abnormally warm March weather here), we have been venturing outside and walking all around town.  Normally, I try to sling a camera, just in case.
This first shot was taken in a neighbors house that a family member was dog and cat sitting for.  Since Brooke loves dogs and cats, we took her in to visit.  This was the result.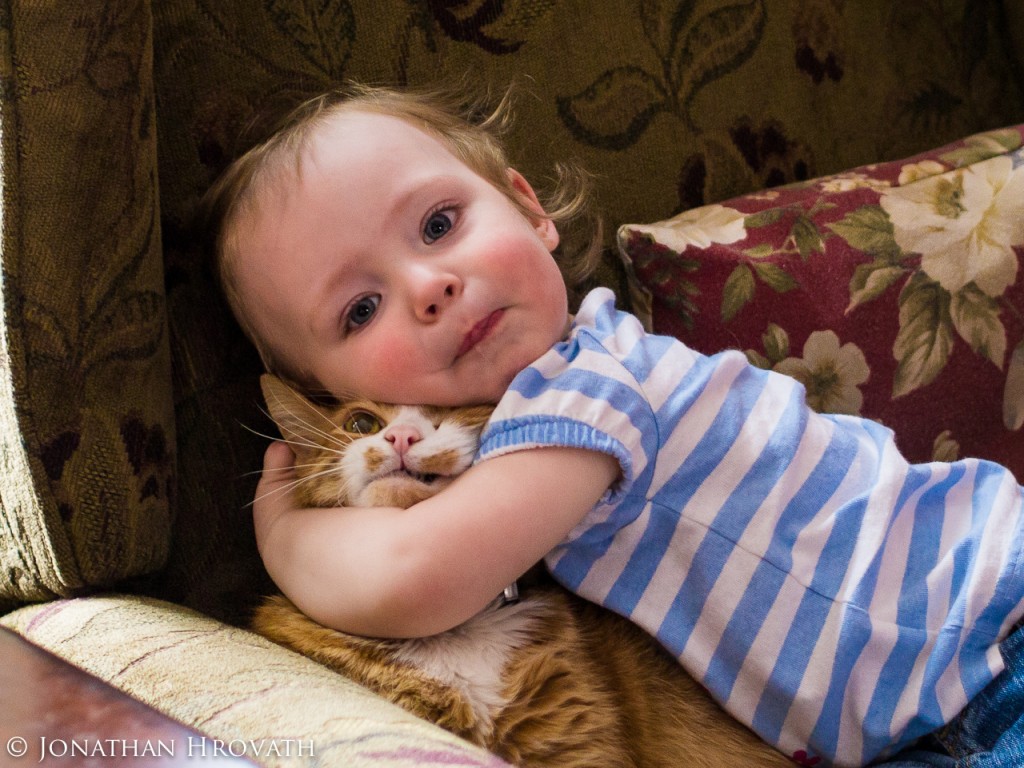 Brooke walked over to the chair, pointed excitedly at the cat and yelled to lift her up.  So we sat her down next to the cat.  Suddenly, she got that twinkle in her eye and a mischievous grin on her face, so I knew what was about to happen.  Up came the camera and this was the result.  The cats face is priceless and contrasts greatly with the peaceful face of Brooke.  The cat took it well and was not harmed in the making of this picture…
On the way home, there were some dogs in a yard barking and chasing each other and Brooke just had to stop and watch.  The sun was behind some clouds, so the light was beautifully diffused and I could shoot wide open for the blurred background.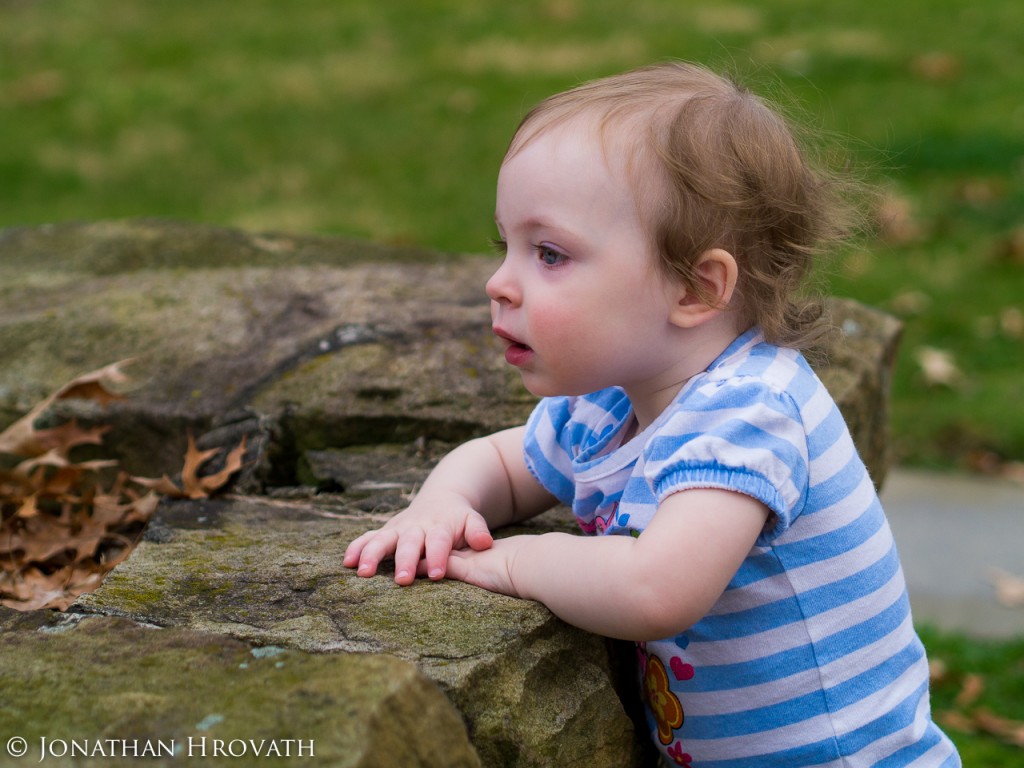 The last picture was right when we got home and were playing in the driveway.  Looking up, our cat was apparently feeling left out and was trying to get our attention.  Even though she's scared of being outside, I think she wanted out.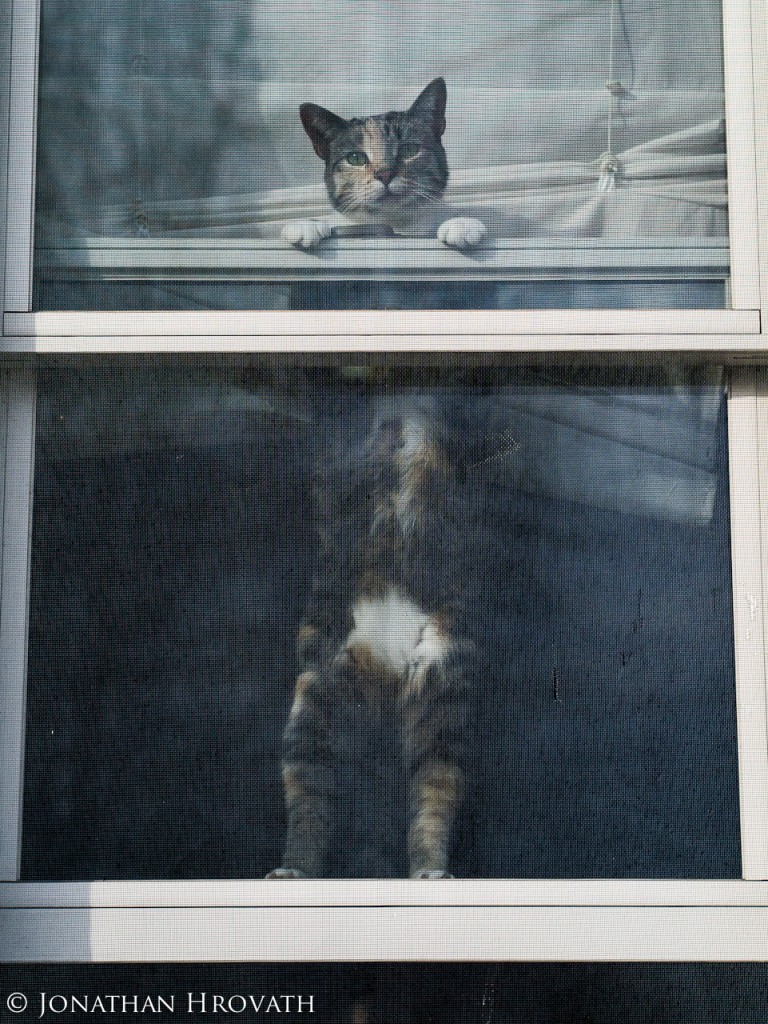 We didn't let her out.
So there are my 3 favorite pictures from the weekend, none of them possible if I wouldn't have had a camera slung over a shoulder while on a walk.  The kicker is that these all happened within a short time of each other.  Once again, it's not about having the best camera, but having a camera with you.