I am a hobbyist photographer.  Photography for me is a challenging and rewarding hobby that lets me capture unique moments in time of my family, friends and places.  This isn't my income and hopefully never will be.  I enjoy creating memories for myself and others.
During the day, I'm attached to a computer as a software engineer to which I pound out and debug code.  I like to spread myself out so I try and work as much as I can from the front end to the back.  SQL is just as fun as javascript.
This website is simply a place for me to share some images I think might be worth sharing along with having a place where family can browse through my family collection.  Take a quick browse through my portfolio page and my gallery and I hope you'll enjoy.  I enjoy chatting about gear, photography and biking, so feel free to start a conversation and email me.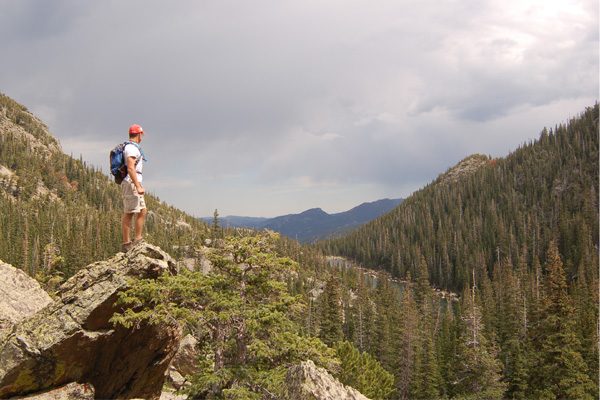 Here I am in the middle of the Rocky Mountain National Park.