This past month has been like living in a whirlwind with everyone going on.  I wish I could post some mind blowing images or say that I've been working on a large project, but I can't and I haven't been.  My real job has me working more hours, lots of household projects to get done and just trying to keep up with everything else.  So, with everything hitting at once, something had to give, and it was the photography.
In the past month I've only picked up the camera a few times, and it was always for shots of the family.  Not that family shots aren't entertaining, it's just different.  The warmer weather has me feeling excited for the coming camping trips, biking adventures and the long hikes we hope to embark on.  Tonight, we took a quick stroll around the neighborhood since it was in the 60's.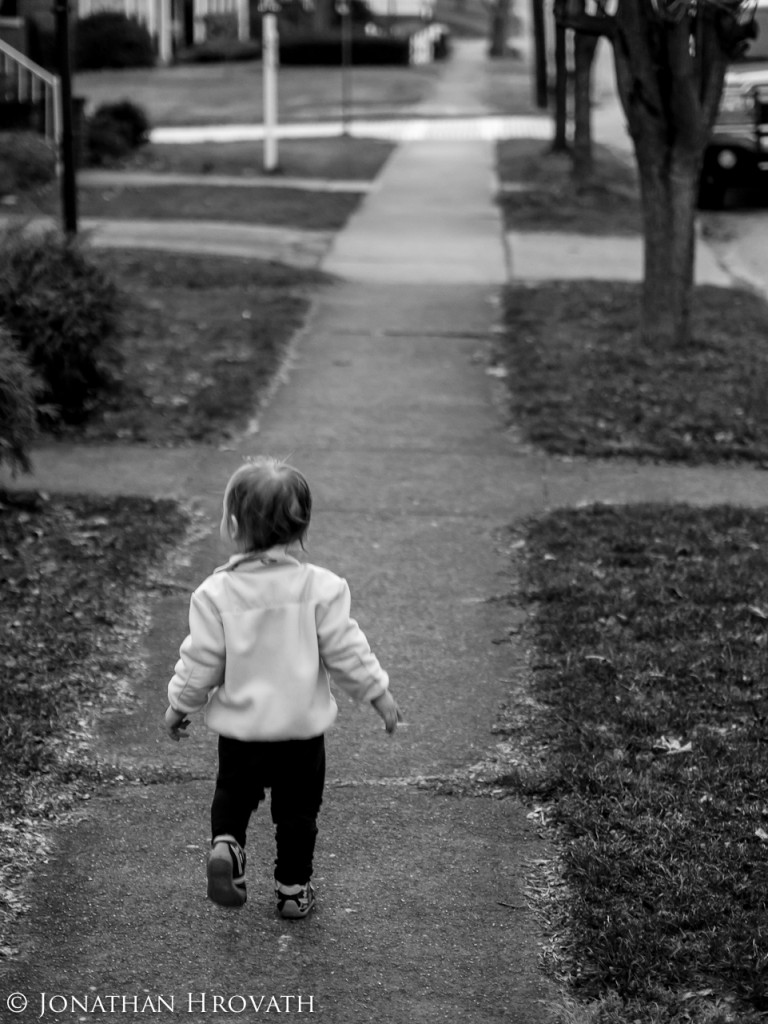 Now onto the title of the post regarding 'change'.  A few weeks ago I sold all of my Nikon DSLR gear so that I could fully invest in the micro 4/3 system.  Blasphemy some will say.  Some days I still can't believe I sold it all, but it always comes back to what worked for me.  Truthfully, I haven't used the Nikon for months.  Since I got the G3, the big full frame beast has sat quietly on the shelf for 99% of the time.  The only time it was put into service was for a portrait shoot.  What I learned was, when given the option of carrying a camera system that is 1/4 of the size of the other, but gives 90% as good image quality, I opted for the smaller system just about every time.
Once I realized that and thought about the where, when and how I take pictures, it became a very clear answer as to what system is better for me.  Sure the D700 is a professional level camera capable of outstanding image quality, but I never even came close to fully utilizing it.  Add to that the cost of quality full frame glass and the overall heft of the system, and I knew what I had to do.  So the D700 and lenses have been sold.  Time to move on and make the most out of a single camera system.
Besides… with the selling of the camera came the purchase of a new bike…