So I guess this will be the Olympus 45mm f/1.8 review, part 2.  Tonight I grabbed a few frames of Brooke and Dayna playing around before bedtime with the G3 + Oly 45mm combo.  It worked surprisingly well in the low light of her room.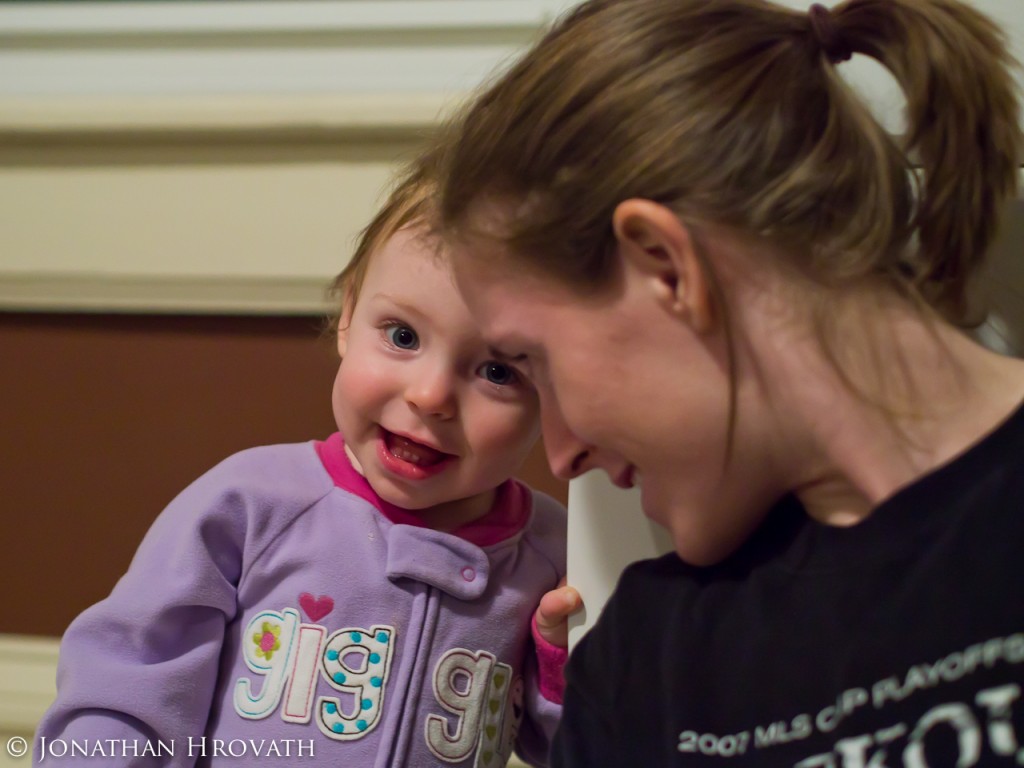 This was at ISO 2000 and it cleaned up quite nicely in Lightroom.  The noise is fairly well controlled and the image doesn't suffer because of it.  As I use the the G3 more, I'm feeling more confident about the high ISO of the camera.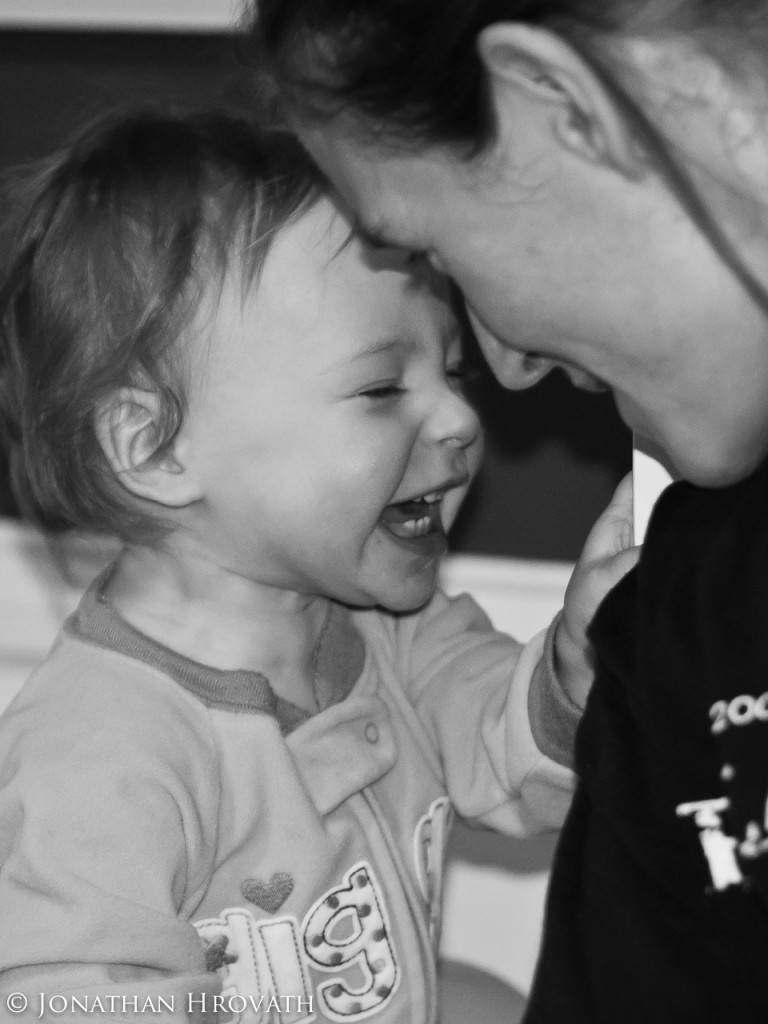 I don't have much else to say about this combo right now. The more I use it, the more I love it.  The sensor is so much improved over the GF1 I last used.   Olympus and Panasonic have really stepped up and brought a number of high quality lenses out as well.  All I need now is a wide angle to complete my prime kit.  Eventually it'll happen.