Some friends stopped by tonight for some Christmas portraits of their kids.  I had a few lightstands with umbrella's already set up and ready to go in the living room, the fire place going and the tree all lit up.
We tried to have fun, even though this wasn't what the kids had in mind for 'fun'.  They were great sports about it though, and even got to the point of silliness after a bit.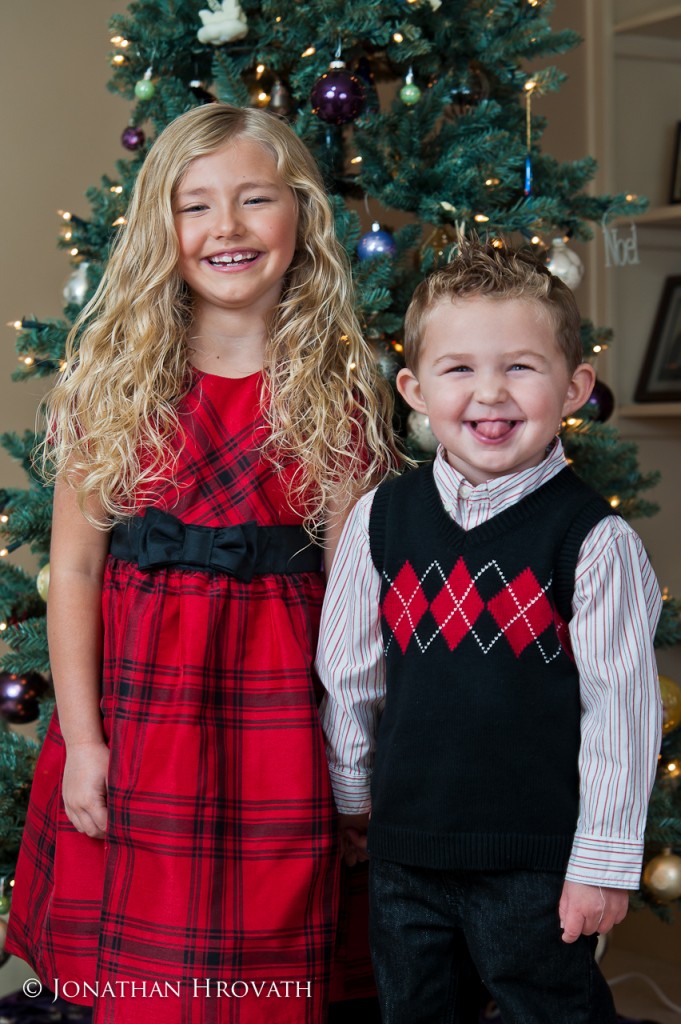 Once we got the Christmas shots done with, we moved to a solid backdrop for a more traditional look.  There were many good shots, but this is one of my favorites.