Let me first say that I hope everyone had a fun and safe Thanksgiving with their families and friends.  My family had a great time getting together, even if it is very busy and sometimes crazy.  We had one more side of the family to visit today, so I had one last chance to gorge myself on a wonderful home cooked meal.  Before that could begin however, I noticed a young deer walking behind the family members house.  I excused myself, grabbed my camera and tried to sneak around out back quietly.
For the people reading this strictly for the gear… I had my micro 4/3's kit.  The longest lens I currently have is the Olympus 45mm f/1.8.  So that gave me an equivalent view of 90mm (in 35mm terms).  How I wish I would have the 45-200mm right then.  So these shots are cropped in fairly close.
The deer was about 40 yards back when all of a sudden something spooked it and it ran directly toward the house and close to where I was standing.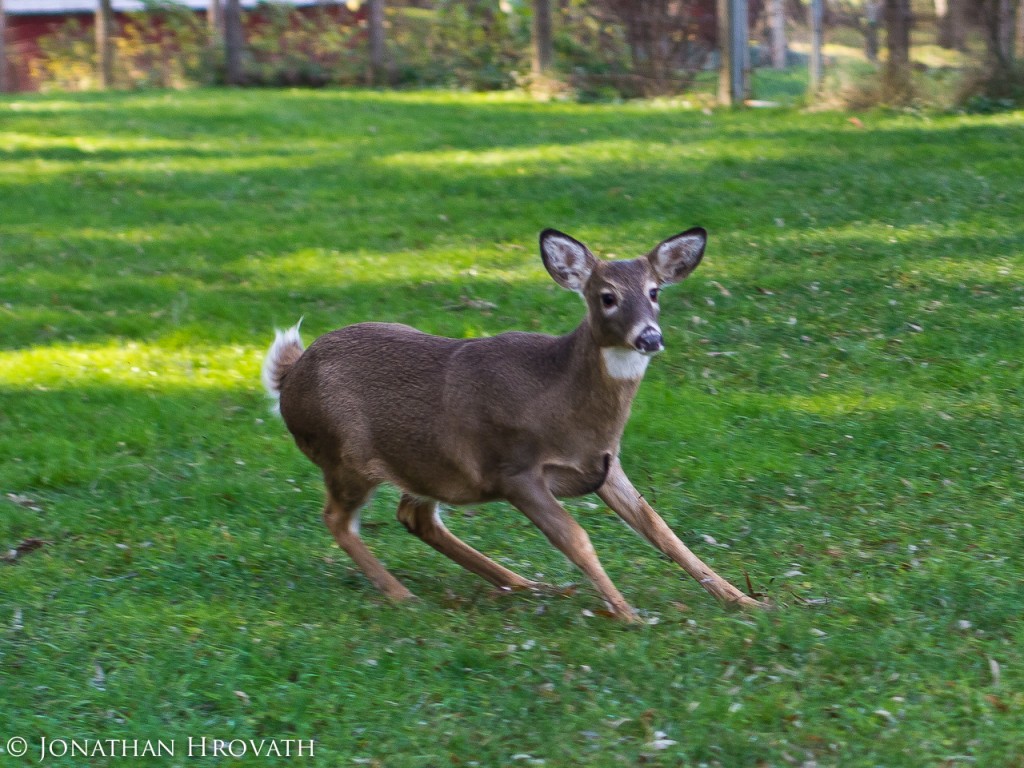 When it got within 15 feet of where I was standing, it finally realized that I was there and stopped dead in it's tracks.  Apparently it was rather used to people, because it just stood there for a few seconds looking at me.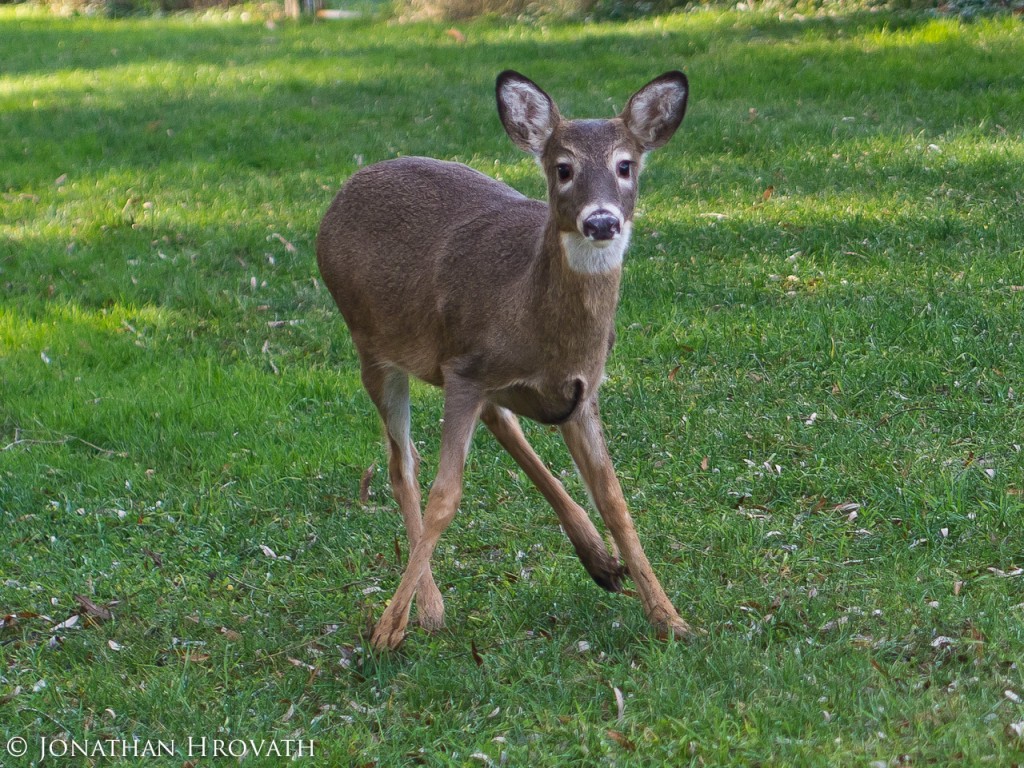 Apparently I wasn't that big of a threat, as I was quiet and I could hear numerous gunshots in the distance (we were in the mountains).  The deer slowly trotted back from where it had come from.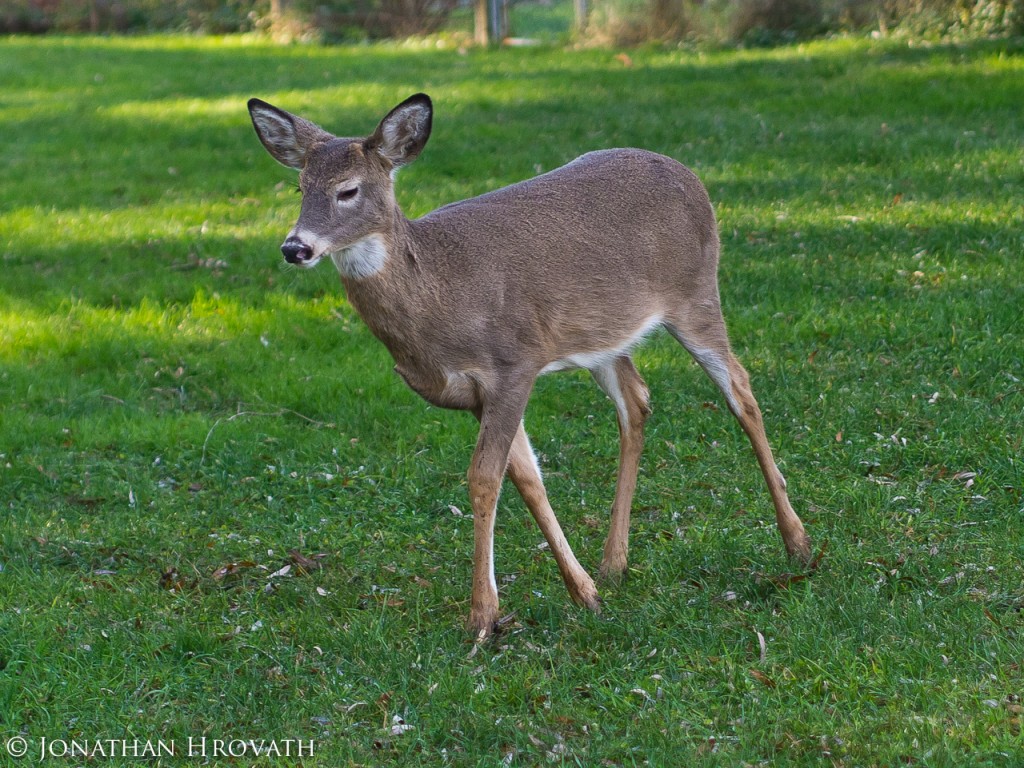 I followed it for 50 yards up into the woods along a path.  The ground was wet and made it easy to be quiet and not make any noises.  The deer knew I was back there all the time, but just didn't seem to care.  The next 3 shots were all taken from about 12 or 15 feet away.  That was as close as I could get.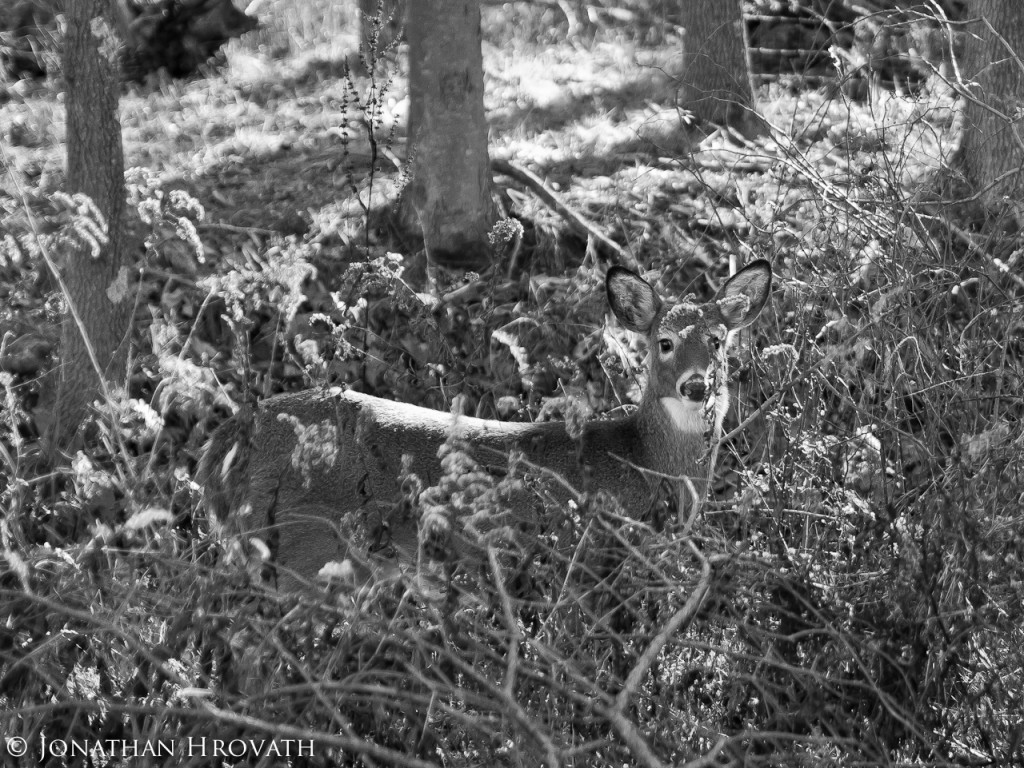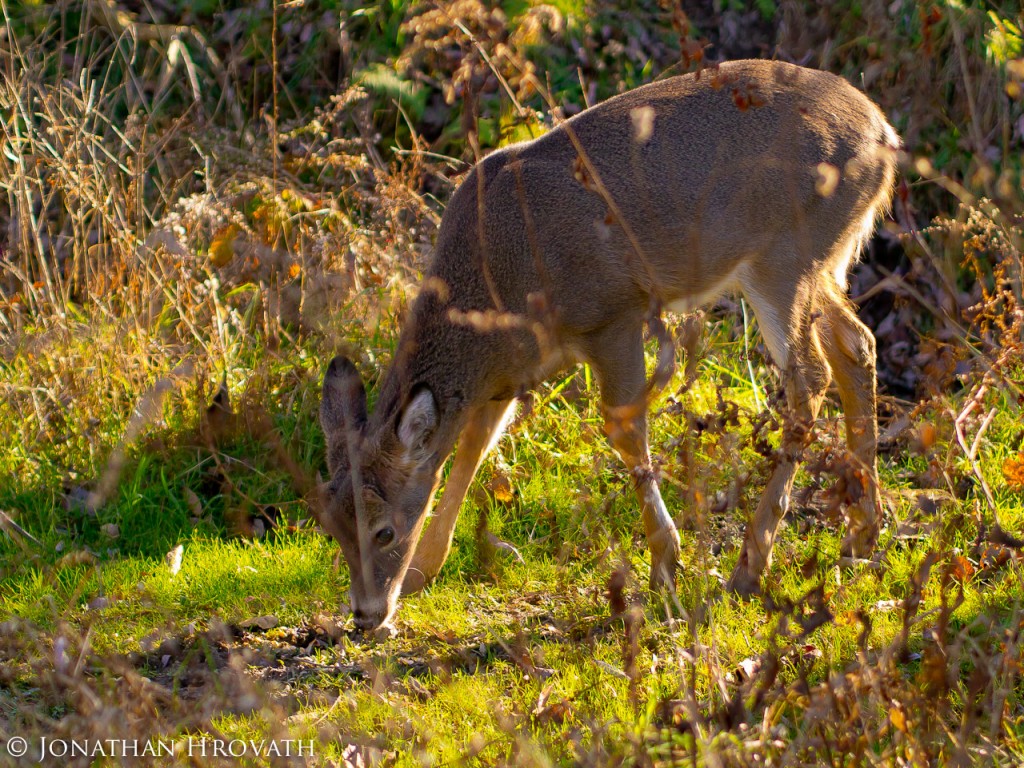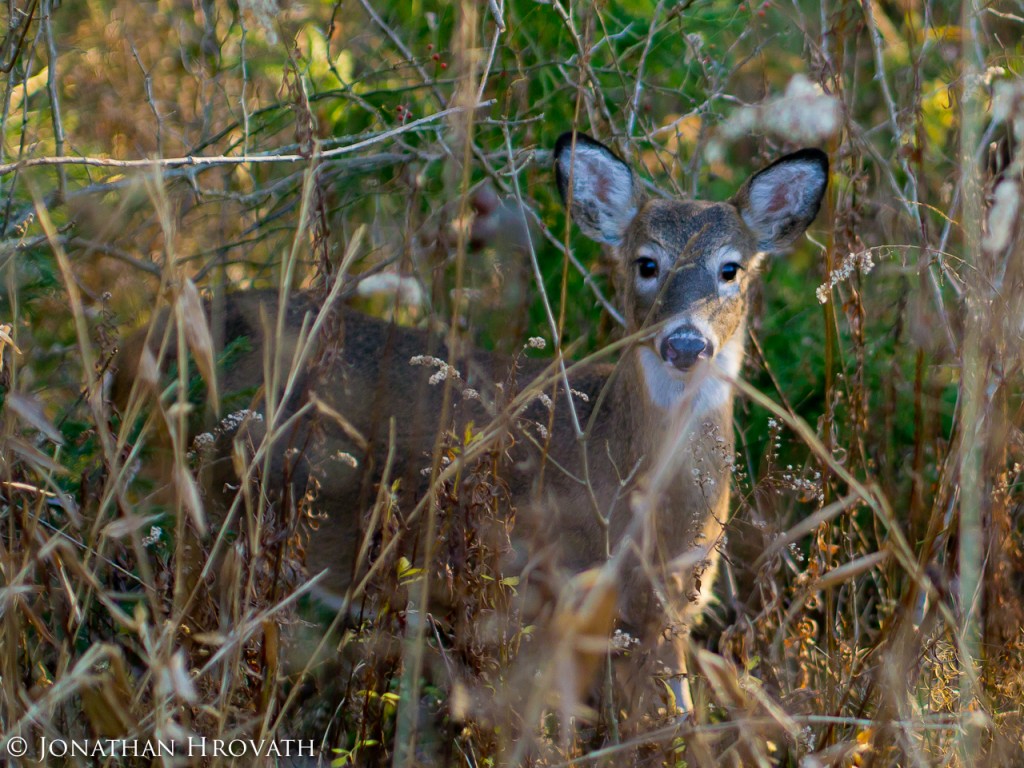 After following and observing this deer for about 15 minutes, he simply looked at me one last time, decided she'd had enough and bolted.  It was a great and very peaceful experience, one that doesn't happen often enough in our busy lives.