Most people when they think of a way to start the new year do not think of jumping into a river of near freezing water.  This is where my wife has a different opinion than most.  Every year, her and some members of her family jumped into the Yough river in Connellsville on New Years Day.  I asked the only logical question when I first learned of this activity, why?  Needless to say, the first New Years we spent together had me jumping into the river right next to her.  It was quite the rush really and something I've done numerous times now.  This year (and last year) had me playing pack mule and carrying not only their towells and changes of clothes, but our daughter was well.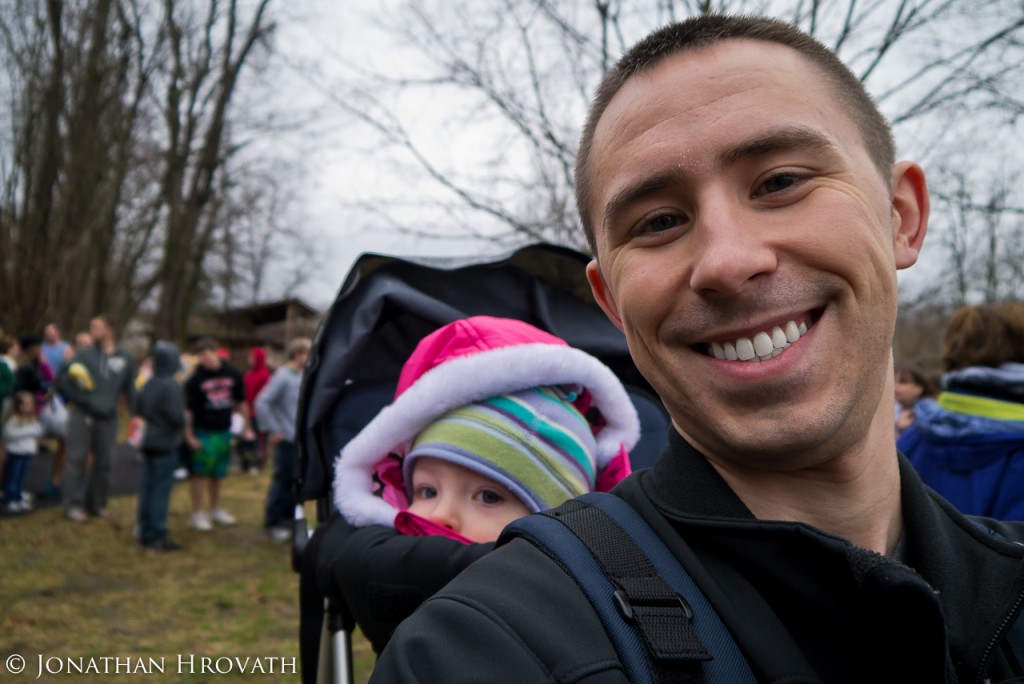 So in the backpack went Brooke and off we went to walk around and watch everyone take the plunge.  A good number of people showed up again this year.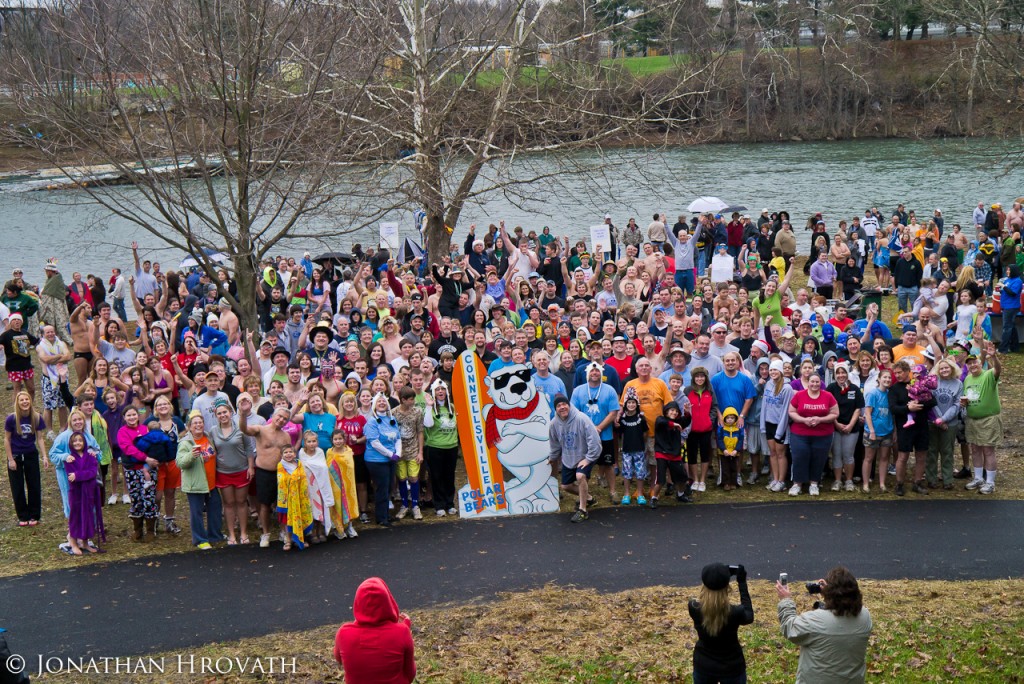 This was the group picture they take every year.  Every year is seems to get bigger and bigger.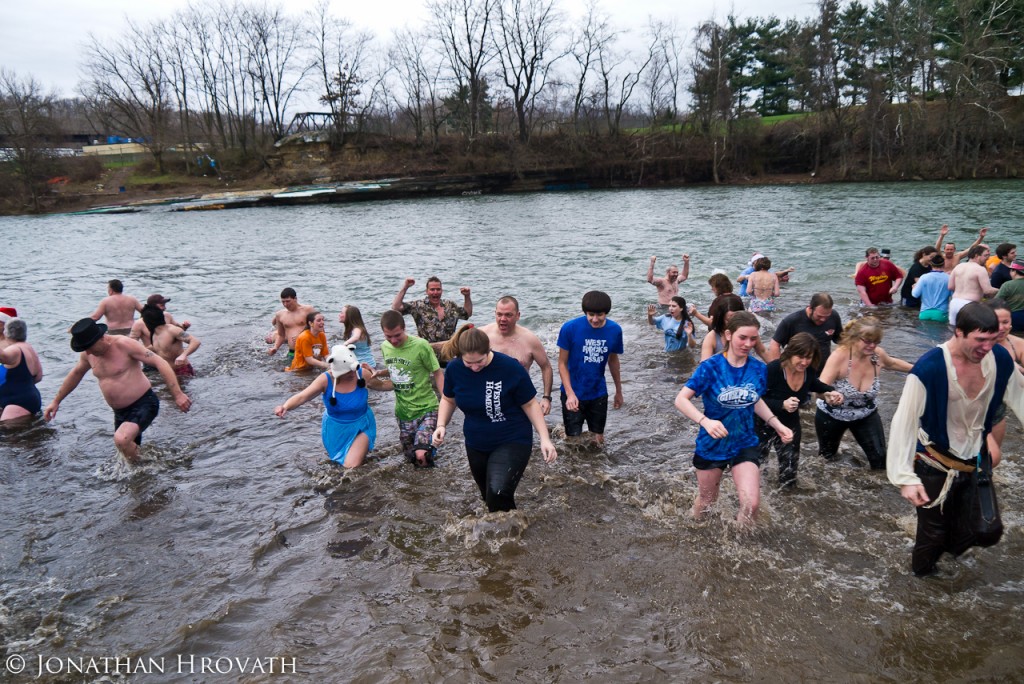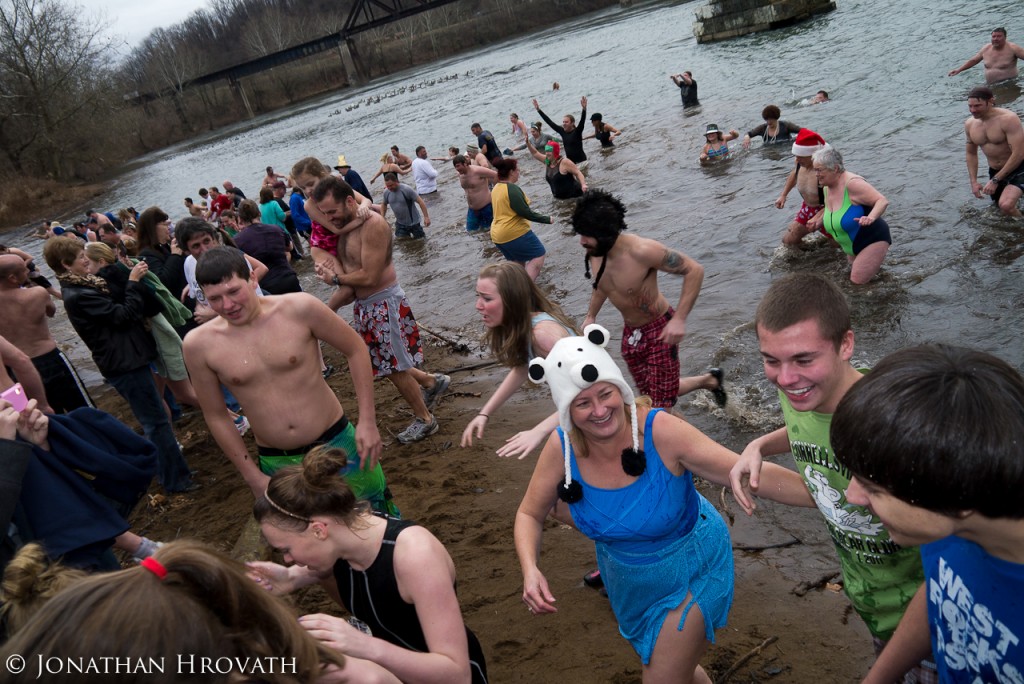 One of these years, when Brooke is older or if we have a sitter, I'll take the plunge once again.  Until then, I have a good excuse to simply play photographer.